We are currently working to complete our biggest project thus far: Suites Rio Tavira. This is the first brand-new building with high-end living standards in the heart of Tavira. The project comprises 20 residential units that are strikingly all architecturally different from one another. Each insulated apartment is equipped with in-unit AC, floor heating, optic fiber Wi-Fi, fireplace and shutters. 
Twelve of these have their own private jacuzzi and the eight top floor apartments have private rooftops. Notably, with the exponential growth of Tavira we are very proud to offer private parking for each apartment. There are even more possibilities for parking since all garages and parking spaces are pre installed to be able to mount one car lift, which allows space for 2 cars. 
Due to the location being in a region with earthquakes, as well as on the riverside with fluctuations of the tidal water levels, we executed a geotechnical survey. The results made it obvious to us that we needed to go for a unique construction, never done before in Tavira.
This exclusive construction includes prefabricated piles driven down to the bearing bed layer, located 6m below the surface. These piles are then connected to the upper structure by a grid of footing bases and reinforced concrete beams well integrated to fit into the unique and artistic architectural layout.
These modern apartments are for sale and all come with the desired elements of a luxurious lifestyle.
Our selected and trusted interior designer Bijan Laufer is designing our showflat that will be available before the remainder of the project is completed. He has also created three different furniture package deals for the apartments if one would like to request this.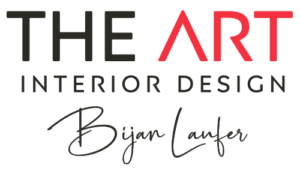 Launched date: 31st of July 2023